The concept of milk before meat is meant to teach people about the easy to believe, and easy to understand Mormon doctrine (milk) before they are baptized, and then give them the hard to believe and understand (meat) after they have already made the commitment to the church.
People taking lessons from Mormon Missionaries are not taught about how the translation of the Book of Mormon happened, Kolob, Temple Garments, and many other things until after they have been dunked. Is this fair to the person making a complete lifestyle change? I say no.

Here are some things that people are not aware of until after they are baptized:

Mormon Temple Undergarments. I am sure they are aware of them, but the missionaries will not discuss the undergarments with people in any length. They will agree they exist, and why they are important, but that is all. Shouldn't you give them all of the information?
Becoming God of Your Own Planet. Don't listen to anything Gordon B. Hinkley, the former prophet said about this. It's not just a couplet. It was taught to my mother, my uncles, and my aunts. When you go to heaven, you will have a polygamous family and you will have children to populate your own planet or world.

I truly believe the Mormon Church realizes this is kind of goofy and they are now trying their hardest to distance themselves from the claim, but this supposedly came as revelation from prophet after prophet. They can't have it both ways.

The Mountain Meadows Massacre. I haven't learned about this until recently. Why is that? This is a major part of this history of the state of Utah, yet I knew nothing about it. It wasn't because I wasn't paying attention, it was because they didn't want to talk about it or own up to their involvement in the slaying of the men and women crossing the plains. Orders came from Brigham Young himself to kill them, but most Mormons will disagree with that and say it couldn't be so.

Not only did they not mention the Massacre at all, but they actually blamed the Native Americans for the attack. Amazing, isn't it?

Kolob. God supposedly lives on a planet or star called Kolob. I was never taught about this, and I believe it's another thing that they are trying to distance themselves from. There is a Mormon Hymn named, "If You Could Hie To Kolob."

When I first learned about Kolob, I thought the person researching had made a mistake. That they must be confusing the Mormon faith with Scientology or some other strange outer-space cult. How wrong I was.

Baptism of the Dead. Most investigators don't learn of this little gem until they are already involved in the faith up to their eyeballs. Baptism for the dead is currently being looked at by the Vatican, and they have asked all Catholics not to give the Mormon Church any historical records so their deceased will be left alone. Sounds like I am not the only one who has a moral disagreement with the practice...

The Adam/God Theory. Brigham Young taught (over and over again) that Adam was God. The church has since tried to claim that it was Brigham talking as a man and not as a prophet, and they had to go as far as to say that they do not agree with his statements or teachings of Adam being God. Shouldn't the investigators be aware that a prophet of God could get something so important so wrong?

Blood Atonement. This is something the church almost refuses to talk about at all. Back in the day of Brigham Young, if someone broke a law or commandment, they had to be killed and blood had to atone for their sins. I wonder how many Mormons lost their lives over trivial things back then...

The Garden of Eden was in Missouri. Yeah, they believe that. They do.

The Curse of Cain. The Mormon Church taught, and still believes, that dark skin is the proof of what is called the Curse of Cain. Anyone with dark skin was less valiant in the pre-existance, and must be punished. For the longest time African-Americans could not hold the priesthood, nor could they go to the temple and receive endowments. If they were to make it to the Celestial Kingdom, they would only do so to be a servant to a white man. No wonder they don't talk about it. It's stupid and racist... yet, they don't share the info with investigators.

Joseph Smith saw God the Father, Jesus Christ, and received dozens of other angelic visits (Moses, Elijah, Peter, James, John, John the Baptist, etc) But in order to "translate" the Book of Mormon, he still needed to resort to magical devices (a kind of 19th century crystal ball) and to wear a breastplate with supernatural powers. Sounds silly when you think about it, huh? Thats because it is silly. Do you think the missionaries explain it that way to investigators? Nope.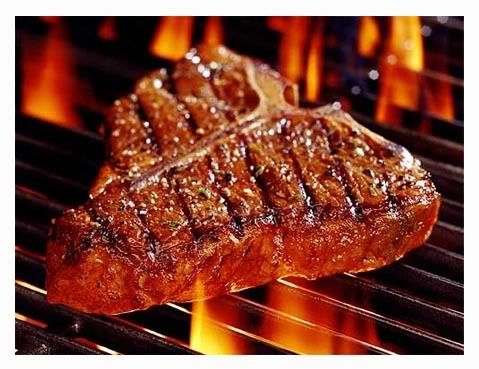 Polygamy. The only thing missionaries will tell investigators about polygamy is that Joseph Smith really did not want to start polygamy, but a powerful angel with a sword threatened him and made him do it. We all know that is pretty false, considering the fact that Joseph Smith wasn't exactly the most honest man in the world. Not to mention the fact that he kept his extra wives from his first wife, Emma, hidden. He also married women who were already married to living, Mormon men. He also pressured two 14 year old girls into marrying him, claiming that if they didn't do God's will they and their families will be struck down.

Heavenly Mother. If we have a heavenly father, we must have a heavenly mother. Why then, are we not supposed to talk or pray to her? Because that might lead to talking about her "in vain," which would hurt her feelings, and make our heavenly dad mad. If we're bad here, and don't worship our older brother enough, heavenly dad will never let us see our heavenly mom again. She's our mom, but for some reason she never writes or calls... silly, isn't it?

These things are true, and have been taught in the church. Why then, are some things kept from investigators until they are baptized and a commitment is made? Isn't that lying? Not telling the whole truth? If the church has nothing to hide, why are they hiding it?